Gorgeously temperate spring weather, paired with incredible experiences for people of all ages. That's what you'll find in beautiful Murrieta, one of California's adventure capitals. Here is where the brews and wine flow freely, where much of the landscape retains that special "untamed" quality of the west, and where both relaxation and adventure are always a trot away.

Loretta Sayers of The Introspective Adventurer and her husband, John, learned all about some of the things that make Murrieta so special as they explored the region's landscapes, properties and a beloved local spa. All of the excitement—and serenity—Loretta and John got to experience made for memories that will last a lifetime… and, even better? We've captured it all here, so you can walk in friendly footsteps and explore Murrieta like locals and visiting adventurers alike.

Back in the Saddle at Susie Q. Ranch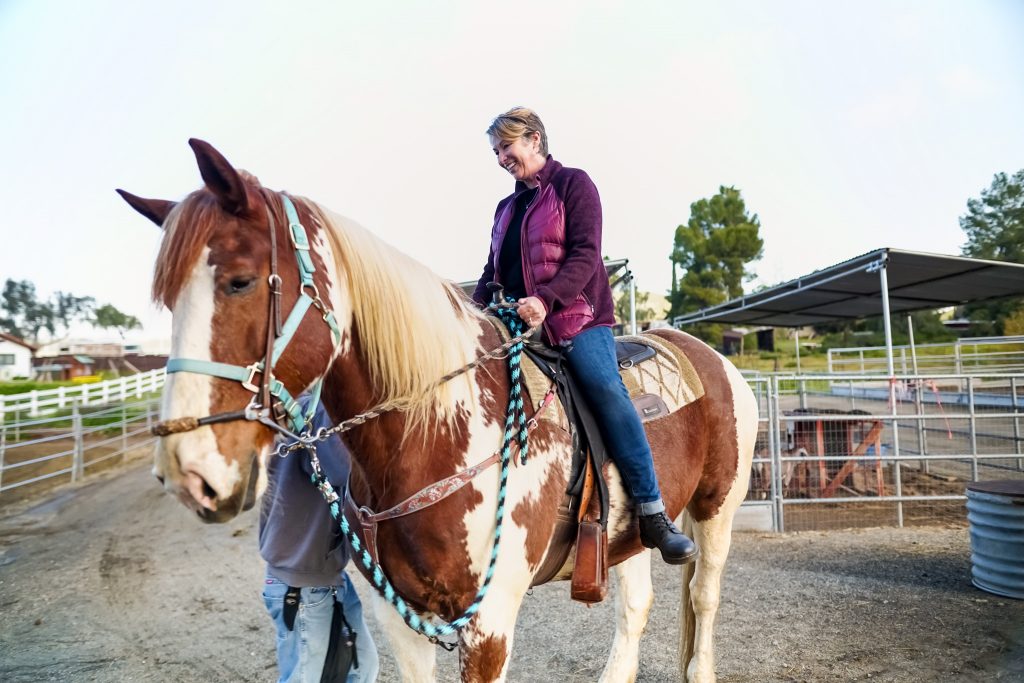 As is common for them, Loretta and John were looking for a life-affirming adventure off the beaten path. They'd come to Murrieta in search of vibrant experiences that would get their blood rushing. At the same time, they were hoping to find something that gave them a sense of friendly warmth and connectivity. A day of exploration at a local ranch sounded like the perfect opportunity for that.

Susie Q. Ranch, which represents one of several local institutions offering horseback riding along Murietta's scenic trails, was the perfect opportunity. So, that's where their trip began, on a sunny-but-cool mid-morning. Strolling under bluebird skies, and guided by the ranch's knowledgeable hands, the couple got an intimate tour of the expansive property. There, they became acquainted with the area's sprawling green hills, wildflower chutes, and the ranch's roster of horses—all of which the adventurous duo got to spend time chatting with, while doling out carrots to the gentle and beloved creatures.

Beyond the horses, Loretta and John got to meet lots of other animal friends on the property. They were delighted at the site of mini-horses, clucking chickens, and bleating goats, whose carefree roaming only enriched the Ranch's idyllic qualities.

The experience was especially comforting to Loretta, who'd spent much of her life horseback riding and was excited to try it again with the help of Susie Q.'s staff. Without so much as breaking a sweat, she hopped up on to a massive horse named Ty—they just seemed to have a connection—and just like that, they were off, trotting off at a relaxed pace into the countryside hills. The band of horseback riders would enjoy a guided trot through the lush grasses and breathtaking scenery, soaking in Murrieta's fresh and sunny weather.

Soothing it Out at the Spa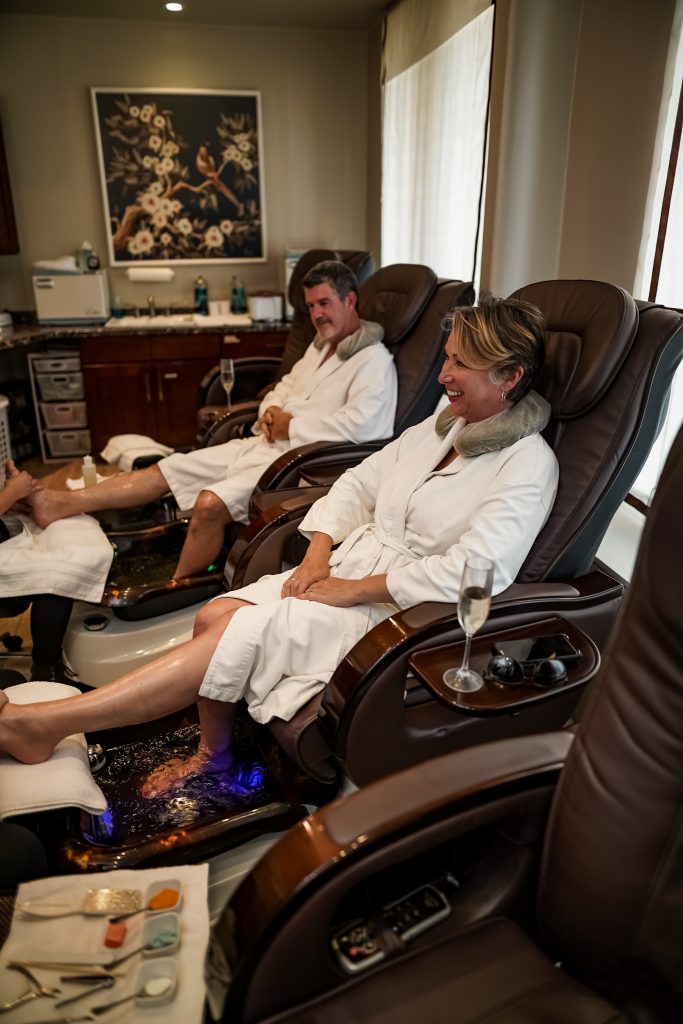 Loretta and John were ready to relax, and knew that a bite, something to drink, and an afternoon of recovery would do them very good.

This brought them to trendy downtown Murrieta, where they'd heard of what can only be described as a hidden oasis: the Murrieta Day Spa.

The property is a sprawling locale with two stories worth of spa, salon and massage rooms as well as a gorgeous garden area where one could spend their time lounging near the pool, relaxing by the toasty fire pit, or simply relaxing under cabanas surrounded by gorgeous greenery.

Loretta and John enjoyed a delicious charcuterie board while they lounged beneath cabana shade, washing down their salami and cheese with fizzing glasses of champagne. Once they were full and a feeling of calm had eased off the rush of horseback riding from earlier, the two headed inside for a romantic couple's massage and pedicure in the Day Spa's private upstairs room.

In just a day, Loretta and John experienced some of the best parts of Murrieta: its breathtaking landscapes, vibrant wildlife, its food and wine—and its uncanny ability to bring about a serious adrenaline rush before drawing you back down to a state of divine relaxation in less than 24 hours.

Are you ready to explore Murrieta with your own perfect pairing? Why not book your stay today?