First of all: congratulations on your upcoming wedding!
How special it is to be embarking on what is surely one of the most beautiful and enriching journeys of your life.
Secondly: you probably have a million things to figure out as you plan the big day. The guest list, wedding invitations, wardrobe, catering… It's a lot to think about.
But while there are many things to attend to as you get ready to walk down the aisle, there's at least one thing we can help you figure out that should bring you some peace of mind: location, location, location!
Murrieta is home to some of the most affordable accommodations and beautifully convenient wedding venues in all of California. With a variety of architectural styles, perfect weather year-round, and great lodging options that bring visitors incredible quality at value, Murrieta is the perfect place to stage your dream wedding. To help you get started, we've assembled eight of our favorite places to get hitched.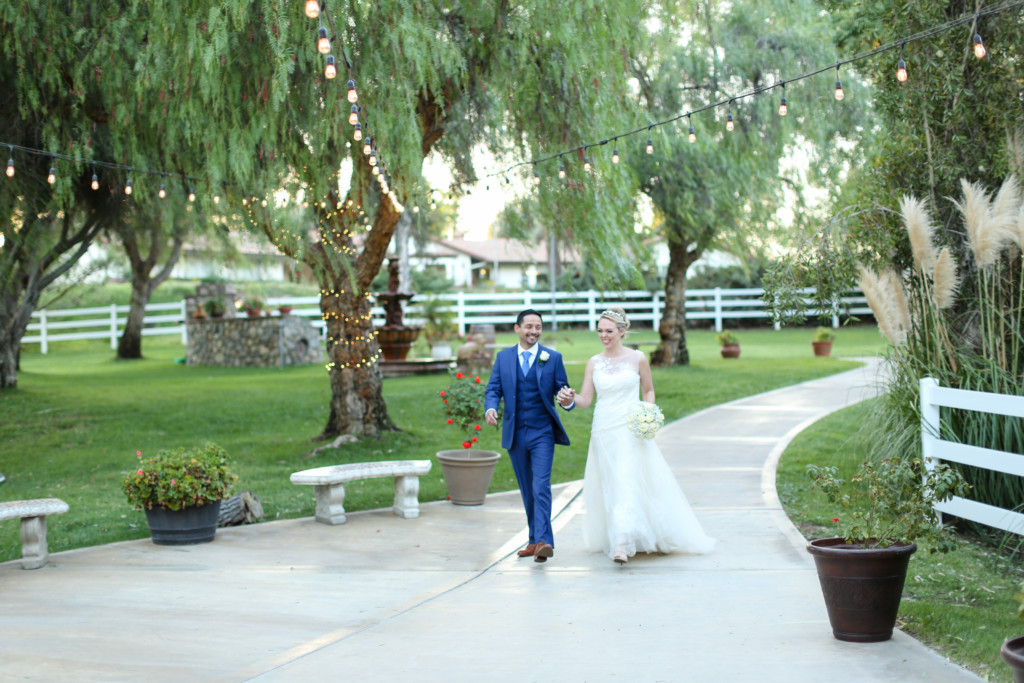 Beautifully picturesque in its rich, natural setting, Monteleone Meadows makes for a beautiful, fairytale-like setting that is evocative of an almost mystical feel. Find yourself wedded before a panoramic view in which a gazebo serves as the centerpiece, framed epically by a roaring waterfall and carefully manicured garden complete with a pond that serves as home gorgeous swans.
Monteleone Meadows offers wedding packages all year-round and takes a lot of the guesswork and stress out of planning your big day. On-site staff is available to assist with the setup of seating and tables, and the venue provides a variety of light appetizers and dips. All setup and clean up are handled by the venue—which will work collaboratively with you to make sure that decor is perfectly to your tastes.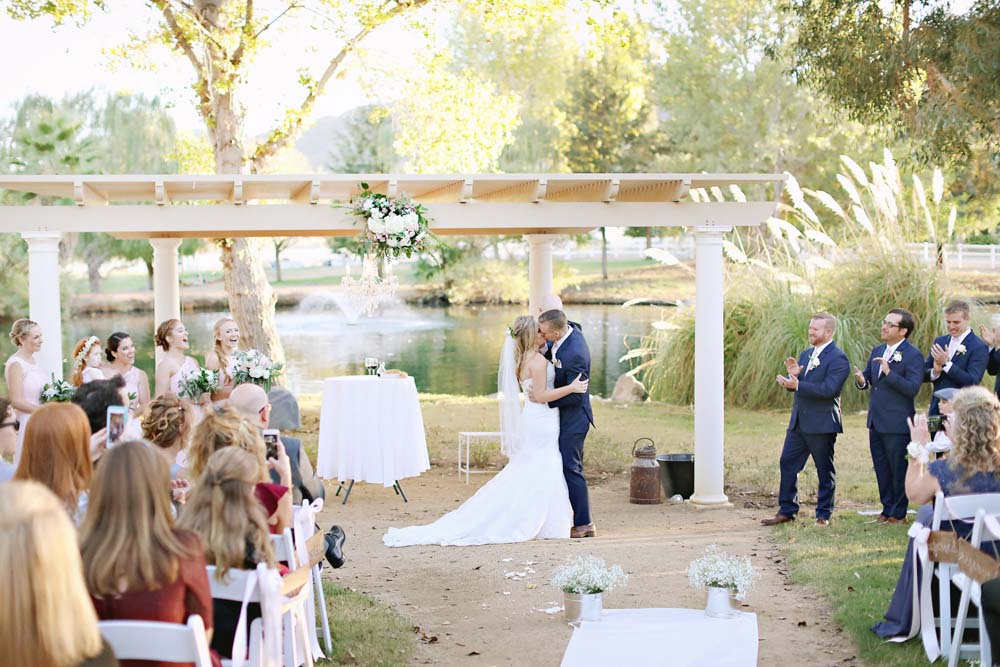 Standing on 40 serene acres at the south end of Murrieta, Hawk Ranch is perfect for those in search of a classic "country " wedding venue.
Vast, green landscapes are punctuated at points by a gorgeous pond into which hand-constructed docks outstretch. A gorgeous gallery—2,100 sq. ft. in size—seats up to 85 with tables and offers an indoor environment for reception that is air-conditioned to be temperate, meaning you can schedule your wedding at this venue any time of year.
Depending on the specific needs of your event, Hawk Ranch's staff can help you to choose a place on the ground that suits you best. Whether you want to walk down the aisle surrounded by verdant grasses or in the chapel-like section of the gallery, whose picture windows provide a view of the entirety of the estate, Hawk Ranch can make your country wedding fantasy come true.
Bella Gardens Estates
A private residence standing on over five acres that have been crafted carefully to entertain, Bella Garden estates offers a luxury barn in which you can hold your reception and beautiful grounds for both an indoor and outdoor wedding.
Three distinctive ceremony locations offer unique experiences suited to the personality of your newlyweds. Perhaps most impressive among them is the koi pond, whose crystal clear waters are decorated with lily pads and ensconced along a gorgeous stone path that meets at a gorgeous center point where the altar stands.
Bella Gardens makes your wedding day even easier by having a full-service outdoor kitchen with a pizza oven, and overnight accommodations for up to 14 guests—meaning your wedding party can enjoy the full features of the estate, including its gorgeous tennis courts, pool (and cascading spa), waterfall and firepit.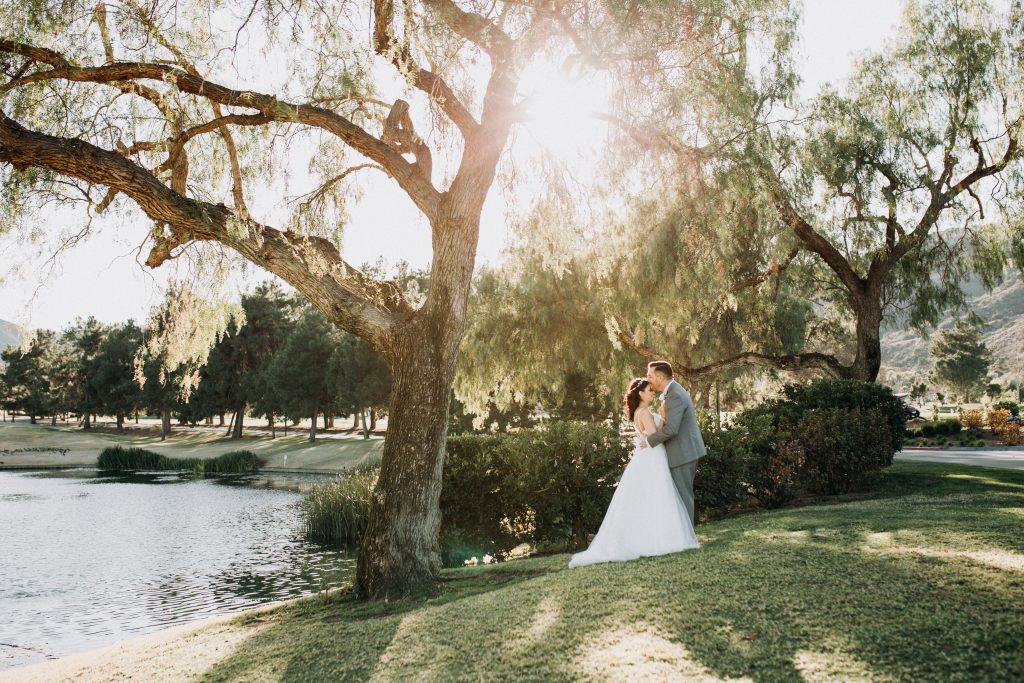 Situated in the heart of Murrieta Valley, the Bear Creek Golf club offers stunning natural surroundings that are beautifully framed by the towering Temescal mountains. Established trees line the landscape, rolling green hills abound, and a charming lake can serve as a memorable backdrop gorgeously conceived of by nature itself.
In addition to the outdoor setting, the club offers a gorgeous series of settings to hold your events, including their vibrantly decorated club house, grille room, ceremony site, and more, each of which you can be customized down to the smallest detail. Lighting? They've got it covered. Hors d'Oeuvres? An easy matter.
One of the things that makes Bear Creek very special is its focus on convenience for wedding parties. They take much of the guesswork and boots-on-the-ground labor out of making your special day happen by offering a robust suite of clearly articulated wedding packages to choose from which allow you to mind your menu, price point and other important details with ease. Is it an a la carte menu you want, or a buffet? Where will you place your photo booth? The Bear Creek Golf Clubs event staff will walk you through each of these decisions to make sure your wedding day is dreamed up and executed without a hitch.
Heritage Hill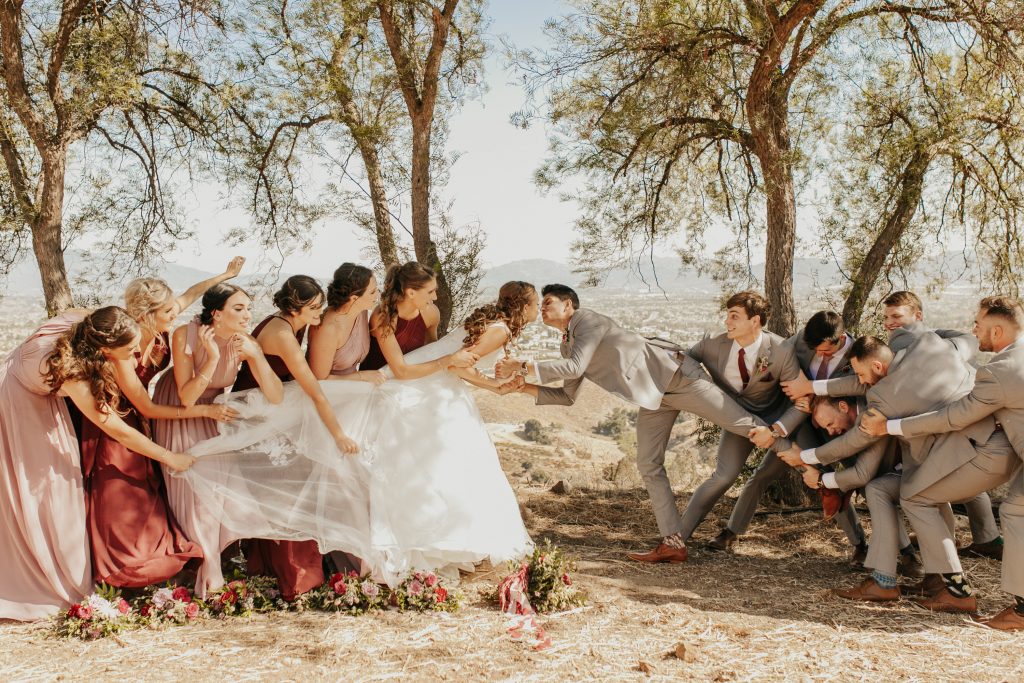 Standing atop the obvious hilltop summit overlooking Murrieta and surrounded by 700 lush acres, Heritage Hill is a sprawling wedding venue that must be seen to be believed. You and your guests will be captivated by 360-degree views of nature as far as the eye can see, and charmed by the refined rural accommodations that make up much of the property.
Those ringing their wedding bells can enjoy a wide variety of options where ambiance and feng shui are concerned, because at Heritage Hill, you have a whopping seven venues to choose from. These include Quartz Point, which overlooks much of Murrieta, and the Terrace Theatre, where rushing waterfalls serve as a stunning backdrop as you share your wedding vows.
Guest amenities include bride and groom suites, a wedding reception area, a bar and space for food prep, as well as a stage and dance floor.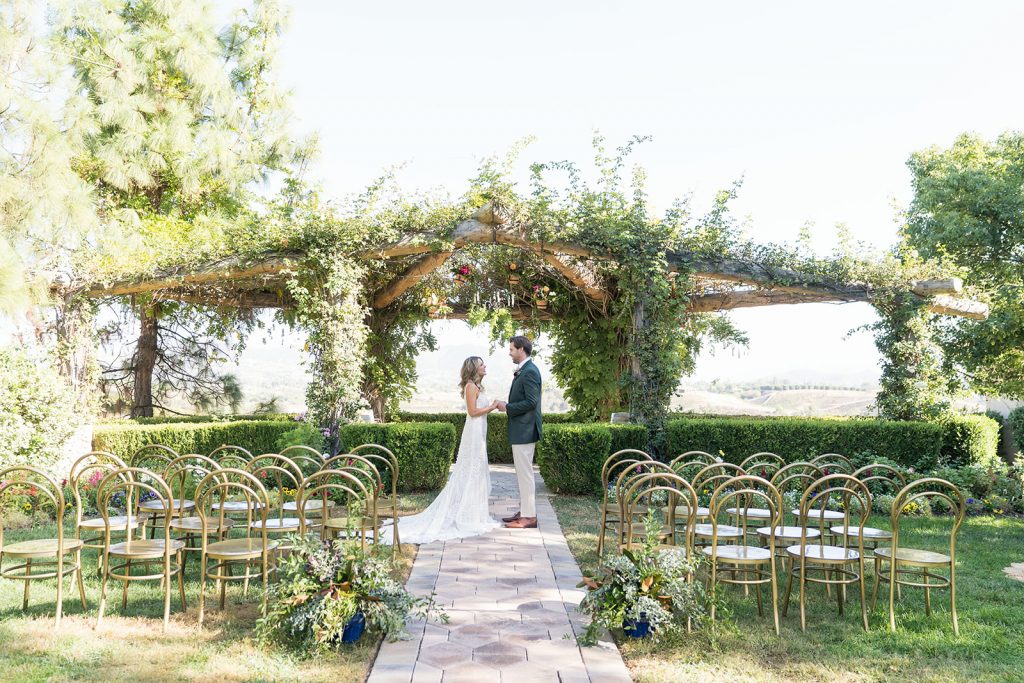 The South Coast Winery is a site replete with natural beauty, leaning heavily on acres of rolling vineyards and meticulously manicured gardens to create the perfect backdrop to a "wine country wedding." Tuscan decor taps into an old-country aesthetic that transports wedding revelers out of traditional California and into an environment evocative of Italian romance.
The venue is fairly large—while retaining a sense of intimacy. The space can hold up to 500 guests thanks to its 30,000 sq. ft space, and with resort-style accommodations throughout, you can coordinate with your wedding party and the facility's professionals to mastermind a wedding experience that lets you execute rehearsal dinners, receptions, photography sessions and whatever else your special day demands all in the comfort of a single space.
Experience More At Your Murrieta Wedding
Murrieta, California offers visitors a premium California experience at an incredible value. Lodging options are plentiful and suitable for any budget, meaning your guests can stay comfortably and enjoy your special day in a pressure-free environment. Even better? Murrieta offers a wide variety of truly breathtaking experiences to be shared, meaning that the memories can extend beyond your nuptials for a getaway that won't soon be forgotten.
Now that you've explored the exciting possibilities of your wedding day, why not start booking your stay with us—whether you're ready to set the date and ring the wedding bells now, or looking to get a taste of the region before you make this important commitment. No matter where you are in your nuptial journey, you're welcome here in Murrieta, and we'll be thrilled to have you.
Cheers!