It's 2022, and Murrieta is more ready than ever to welcome you and let you experience what it has to offer. First though, maybe we should simplify things by getting back to the basics, back to the core aspects of Murrieta that make it a must-see destination for people of all ages and interests. Without further ado, here's a little "beginner's guide" to Murrieta to get you started on your journey. Don't forget to check out more guides, tips and articles of intrigue on the rest of our blog!
Dining & Drinks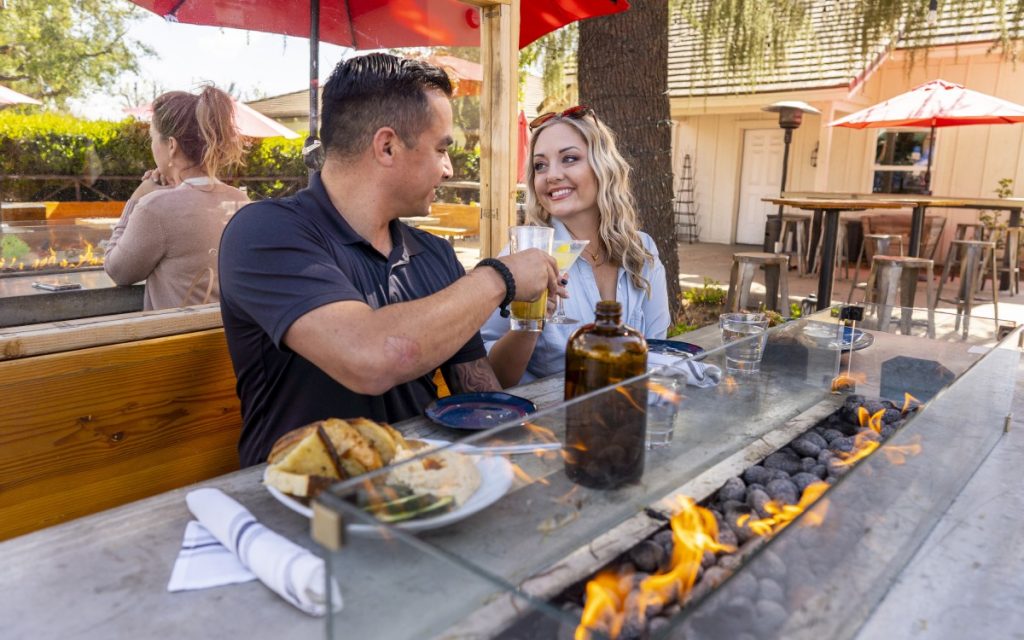 Breweries and wineries and restaurants, oh my! Murrieta is full of delicious flavors just waiting to be tried, whether you're after a full meal with the family or just want to kick back and enjoy the area's gorgeous weather at one of its many wineries. Murrieta's food and beverage scene is also the perfect way to wrap up (or begin!) a day of outdoor fun!
Murrieta's rich brewing culture is quickly putting it on the map as a must-see destination for craft beer enthusiasts. With a large variety of breweries to choose from, there are always more flavors to try, and more brewhouses to explore. One of our favorites is 8 Bit Brewing Company, a local video game-themed bar/arcade that serves up incredible food, fun games, and even better beer. If you like IPAs, be sure to also make a stop at Electric Brewing Co. as well —this brewery, tucked into Murrieta's industrial area, is lauded for their hazy IPAs and good vibes.
If we're getting down to basics, this is Murrieta 101: Temecula Valley is considered to be the "hidden gem" of California wine country. Southern California wine country often gets overshadowed by Napa and other Northern California wine hotspots, but the south's temperate weather and ideal microclimate make its vineyards some of the best in the state. We recommend checking out Europa Village to experience the different flavors of Spain, France and Italy, all while enjoying the winery's gorgeous vineyards meant to emulate the European countryside.
Picking restaurants when you're on vacation can be a difficult process, but luckily Murrieta has a little bit of everything for everyone when it comes to delicious food. After a full day of exploring everything the area has to offer, from outdoor thrills to intimate wine tastings, you're going to want something that absolutely hits the spot. The Chef's Grille, for example, is everyone's favorite eatery for American-style, casual gourmet food, while Kan Zaman is loved for its delicious Mediterranean and Arabic flavors. Those with kiddos, don't worry! Many of our local restaurants offer kid-friendly fare, so the whole family can enjoy the delicious flavors that Murrieta has to offer.
Getting Outdoors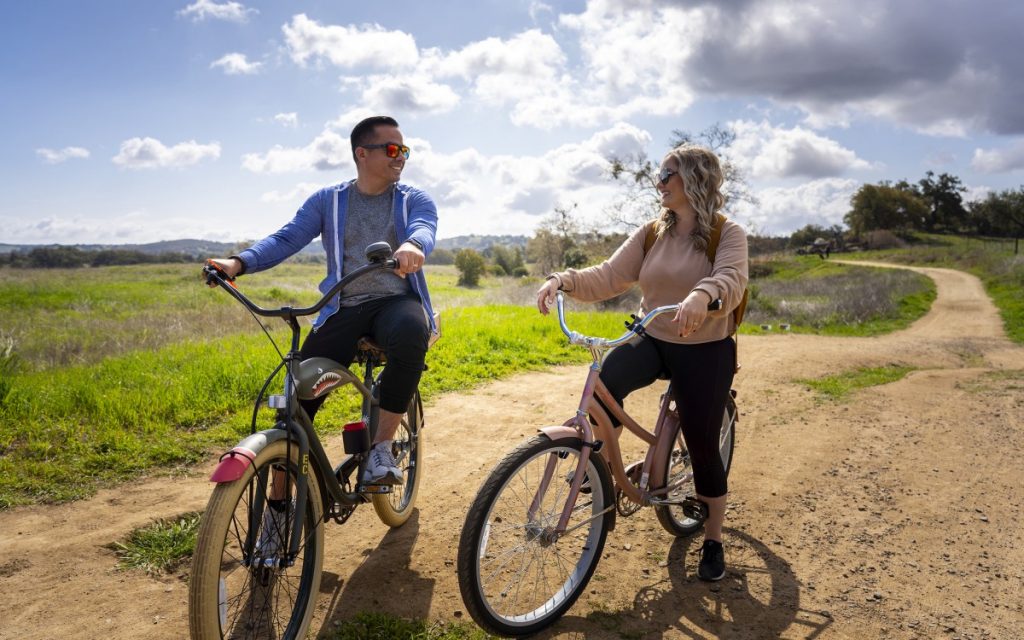 Murrieta averages 275 days of sunshine every year, which means you have more than half the year to enjoy the area's gorgeous weather and abundant outdoor activities and sights. From hiking, to water sports, to biking and everything in between, there's no shortage of fun to be had in the Murrieta sunshine.
You don't have to be a hiking pro to enjoy the myriad trails and terrain available in Murrieta. Tenaja Falls is perfect for hikers of all levels, and is a short 1.5-mile trail that is most beautiful after a spring or winter storm. Timing your visit after a storm also gives you a better chance of seeing the beautiful waterfall that the trail is named for!
Murrieta also boasts an impressive network of biking trails that let you speed through the area's gorgeous terrain at any pace. Sylvan Meadows is a favorite for hikers, horseback riders and bikers alike, and offers almost 8 miles of interconnected trails to explore as you take in breathtaking views of the surrounding mountains and meadow.
Murrieta is within 20 minutes of two beautiful bodies of water— Skinner Reservoir and Lake Elsinore. Whenever the forecast is sunny (as it often is), you can bet that locals and visitors will flock to these aquatic hotspots for every water activity you could ever imagine, including bird watching, fishing, camping, kayaking, wakeboarding, boating, jet skiing and more. Bring the whole family and enjoy Murrieta's gorgeous weather, just don't forget sunscreen!
Annual Events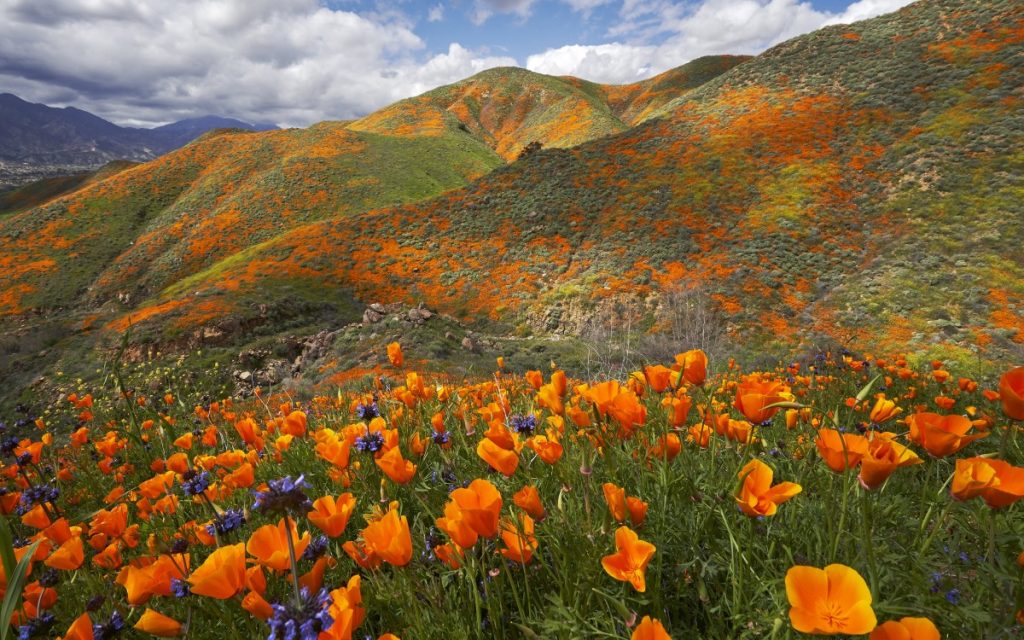 It's a new year, and a brand new chance to enjoy everything Murrieta has to offer. Welcome to a place that offers year-round fun, one where the adventures never stop for a pesky "off-season." Visitors and residents alike revel in the city's happenings, from gorgeous wildflower blossoms to hop-filled celebrations of local beer, and now is the perfect time to mark your calendars with some of Murrieta's most celebrated annual events!
Every year, the hills surrounding the Murrieta and Lake Elsinore Area erupt in a bright symphony of color, a vibrant show of evening primrose, verbenas, poppies, desert lilies and many other local wildflowers. The best time to see these beauties is generally late March through May. The Super Bloom, a super rare ecological event that most recently occurred in 2019, is an even larger bloom that captures the attention of people across the country. Keep an eye out for one in 2022!
You've heard of the Tour de France, now get ready for the Tour de Murrieta, one of California's most prestigious race weekends hosted right in the heart of Historic Downtown Murrieta. Featuring some of the best competitive race teams in the state, the two-day event offers a Grand Prix (a fast 1-mile ride through downtown) as well as a Circuit Race (a rolling 4-mile course with eight turns). In addition to the race, the weekend is always guaranteed to be filled with fun, food, beverages, music and even a kids' race!
Enjoy Murrieta's many craft breweries at Craft Beer Week, a week-long celebration of Murrieta's local flavors and the independent breweries that cultivate them. Many of the breweries are located in the center of Murrieta and within walking distance of one another, so take a night (or two, or three, or four) and check out some of the breweries that put Murrieta on the map as a craft beer haven. In addition, the Brew Masters Golf Tournament offers a side of golf with your beer. Concluding the weekend, the tournament gives attendees a chance to sample local beers, win prizes and practice their swing.
Every year, over 20,000 spectators gather for two days of cars, food, and fun at the Murrieta Rod Run Car Show. Located in Historic Downtown Murrieta, this annual event offers a chance to sit back, relax, take a peek at some classic cars, and have endless fun in the process. In addition to getting to see over 400 classic cars and hotrods, the event is also full of vendors and food, so bring the whole family and make it a day trip!