In Murrieta, summer comes alive with a fun-filled variety of activities, sights, experiences, and flavors that take full advantage of the beautiful California sunshine. Get your heart pumping with outdoor activities, relax and bask in the region's natural tranquility, indulge your taste buds with one-of-a-kind flavors, and at the end of the day, rest your head in a place that truly feels like home away from home.
But where to even begin? Don't worry! We've got you covered with our Ultimate Guide to Summer in Murrieta, California, full of suggestions for having some good ol' fun in the sun. Let's get into it!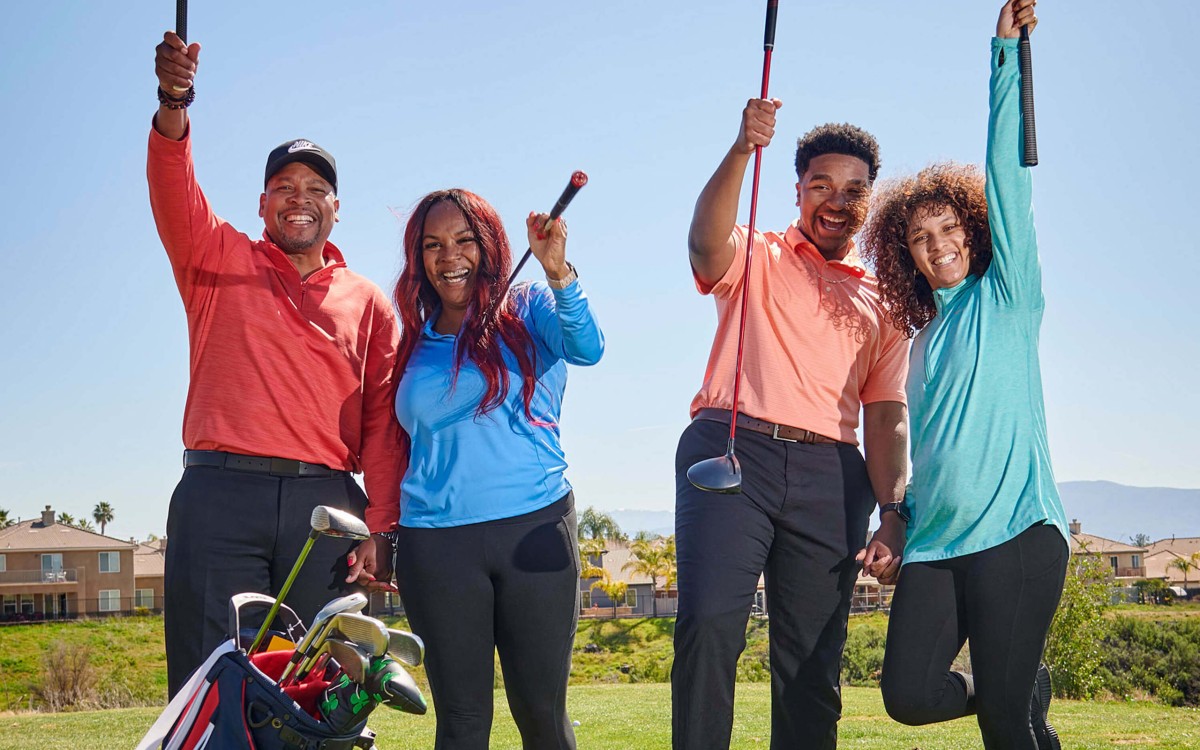 EXPERIENCES YOU CAN'T MISS
Summer fun comes easily in Murrieta, where the season is absolutely bursting with incredible activities and experiences to enjoy. Whether you're spending days in the sunshine or beating the heat with some indoor recreation, there's truly something for everyone to enjoy in our charming town. Let's dive into some of the best places to find an unforgettable summer adventure.
Hit the Trails
Santa Rosa Plateau Ecological Reserve – For the first time in more than three years, the Santa Rosa Plateau Ecological Reserve is open to the public! This 9,000-acre nature reserve is full of trails to explore, sights to see, and wildlife to observe.
San Mateo Canyon Wilderness – Venture into the deep and rugged San Mateo Canyon and explore a variety of trails winding through untouched riparian woodlands, burbling creeks, and beautiful old-growth chaparral.
Practice Your Swing
California Oaks Golf Club – Try your hand at this challenging-yet-fun par 70 course, surrounded by majestic views of the nearby San Jacinto mountain range.
The Golf Club at Rancho California – Every lover of golf can delight in this 18-hole, par 72 course, designed by renowned golf architect Robert Trent Jones Sr.
Bear Creek Golf Club – Tucked away in the scenic foothills behind Santa Rosa Plateau, this member-only golf club features breathtaking views and a historic signature design.
Murrieta Valley Golf Range – Enjoy this fully-equipped driving range and practice your game with a range, putting greens, and even an area for chipping.
Bucket List-Worthy Adventures
Skydive Elsinore – Get ready for the adrenaline rush of a lifetime as you enjoy the experience of tandem skydiving, offering incredible aerial views of the Pacific Ocean, Big Bear, Mt. San Jacinto, Mount Palomar, and Lake Elsinore.
Skyline Balloons – Soar high above the Inland Empire and take in breathtaking views of the metropolitan jungle below you. Pair your hot air balloon ride with a wine tasting experience for the ultimate day of summer fun!
Cahuilla Creek Motocross Park – Whether you're a beginner or a seasoned pro, motocross enthusiasts of all experience levels can enjoy three thrilling tracks across Cahuilla Creek backcountry.
Get Pampered
Murrieta Day Spa – Indulge in total relaxation and rejuvenation with a wide range of healing spa treatments, from soothing massages to luxurious facials.
LEX Luxury Salon – Look and feel fabulous with a stop at this luxury salon and enjoy top-notch hairstyling and beauty services.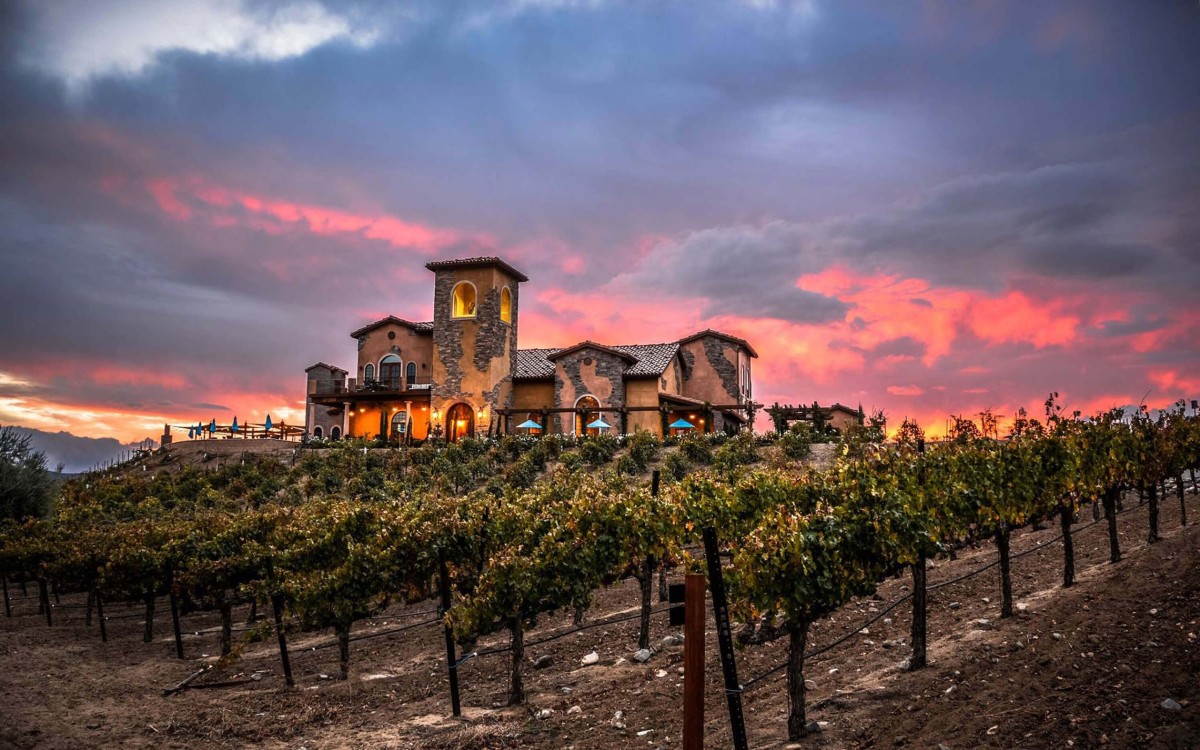 FLAVORS WAITING TO BE FOUND
Prepare your taste buds for a delicious journey through Murrieta's food and beverage scene! Our city offers a range of culinary delights to please every palate, from elegant wineries serving up farm-to-table morsels, to charming cafes offering artisanal treats and beverages. Join us as we dive into a few of the top spots for tickling your taste buds, all of which promise to leave you with a smile, a full belly, and maybe even a new favorite flavor or two.
Delicious Eats
NYAM Juice Bar – Enjoy a variety of cold-pressed juices, smoothies, bowls, toast, food, snacks, and more at this beloved family-owned organic juice bar.
Which Wich Superior Sandwiches – Meet the Superiorist sandwiches in all the land! Chow down on sub-style sandwiches, salads, wraps, fries, milkshakes, treats, and more at this delicious local sandwich shop.
Goi Express Thai – Craving Thai? A stop at this delectable fast casual restaurant will satisfy any desire for Thai fusion cuisine, with fresh ingredients, authentic family recipes, and undeniable quality.
Montague Brothers Coffee – This cozy, community-centered coffee shop serves up house roasted coffee, locally-made pastries, and delicious breakfast sandwiches.
Finding Your Hoppy Place
Garage Brewing Co. – With over 32 different styles of fresh craft beer on tap, Garage Brewing Co. has grown to become one of the Inland Empire's largest breweries. Indulge in all your on-tap favorites, as well as rotating limited editions and seasonal flavors.
8 Bit Brewing Company – Gamers and pop culture buffs will feel right at home at 8 Bit, a beloved brewery that playfully pays homage to 80s-era video games with cleverly named brews, in addition to delicious food and an amazing atmosphere.
Inland Wharf Brewing Co. – From cask-conditioned ales to nitrogen-regulated draft beer, Inland Wharf Brewing Co. takes pride in the exceptional appearance, aroma, and flavor of every beer it brews.
Electric Brewing Company – True to its name, Electric Brewing Company offers an electric yet inviting atmosphere, with a wide selection of on-tap beers and collaborations with other breweries.
On Cloud Wine
Wilson Creek Winery – This award-winning winery uses a team of skilled professionals to cultivate their vineyards, employing a hands-on style of winemaking that adds a personal touch to each glass.
Vitagliano Vineyards & Winery – This vineyard boasts some of the finest Super Tuscan varietals in all of Temecula Valley, also specializing in Dolcetto, Cabernet Sauvignon, Pinot Grigio, and Muscat Canelli.
Robert Renzoni Vineyards – Sip on a Renzoni wine or grab a bite of Italian comfort food in Mama Rose's Trattoria at this 12-acre estate, run by a family with more than a century of experience.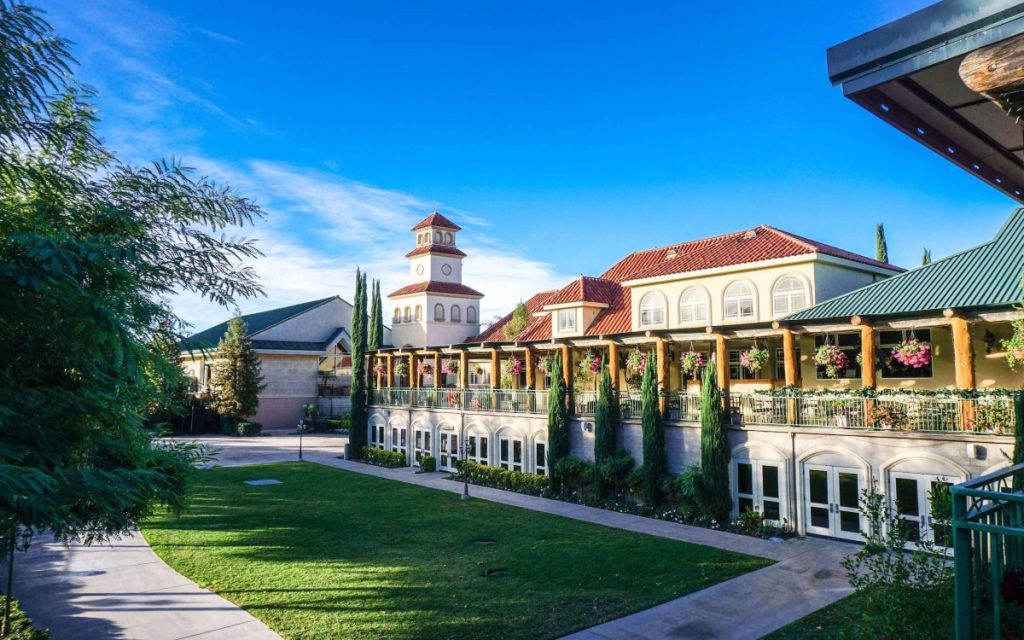 YOUR HOME AWAY FROM HOME
Unwind and recharge in style at any of Murrieta's lodging options, located right in the center of everything that makes summer here so special. Whether you're looking for a luxurious escape with scenic views, or a cozy getaway with unique touches of charm, this vibrant city has a range of options to suit your lodging needs and preferences. Choose your home away from home, and get ready to make the most of your fun-filled vacation at this picturesque gem in the heart of Southern California.
Flagship Favorites
Holiday Inn Express & Suites – Conveniently located between the I-15 and I-215 highways, this hotel is within walking distance of various retail and dining options.
Hampton Inn & Suites – Enjoy spacious rooms, a spa and gym, and quality breakfast to fuel you for the adventures ahead at this clean and comfortable hotel.
Comfort Inn & Suites – Looking for a quiet night's sleep and top-notch staff? Look no further than this hotel, which ticks all the boxes for a comfortable stay.
Residence Inn by Marriott – This pet-friendly hotel is ideal for extended stays, with fully-equipped kitchenettes and extras such as wine and snacks.
Courtyard by Marriott – Featuring a swanky rooftop bar with sweeping views of the area, this hotel also boasts a fitness center, bistro, and outdoor pool.
Wine Resorts
Europa Village – Allow yourself to be transported to old-world villages of Spain, France, and Italy at this one-of-a-kind destination wine resort.
South Coast Winery Resort & Spa – Nestled on 63 gorgeous acres, this unforgettable resort and wine oasis offers guests direct access to vineyards right from their patios.
Campgrounds + RV Resorts
Lake Skinner Recreation Area – Camping aficionados will feel right at home setting up camp at Lake Skinner, a beautiful body of water tucked into the rolling hills of Winchester California.
Launch Pointe – Enjoy a truly unique lodging experience at this Southern California RV Camping destination, featuring convenient amenities, activities, and everything else you need to enjoy Lake Elsinore to the fullest.