Craft beer is booming, and Murrieta is the perfect place to sample some of California's hoppiest flavors. From a downtown full of lively craft breweries and brewpubs to an annual week-long celebration of everything beer, you won't find a better place to explore some of the most cutting edge craft breweries in the state— having so many distinct and delicious breweries close to one another creates a craft beer community unlike any other. Here are just a few of the ways you can find your hoppy place in Murrieta. For more guides, tips and articles of intrigue, be sure to check out the rest of our blog!
Welcome to Craftown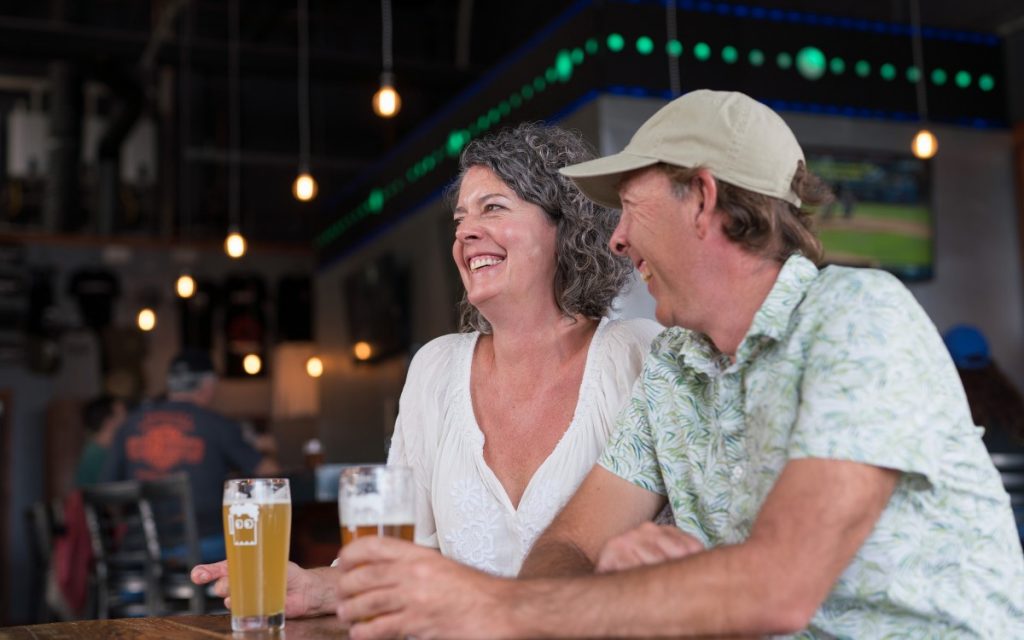 Murrieta makes it easy to find something that sparks your interest with our five main "regions" that offer everything from outdoor thrills to indoor entertainment. The hippest (and hoppiest) of these regions? Craftown. Alive with boutique shops, antique stores, restaurants, and (of course) breweries, Craftown is your gateway to the freshest local brews in the area.
Inland Wharf Brewing Company's motto is "our passion for the perfect pint runs deep," and there really isn't a better way to describe this beloved local brewery's approach to craft beer. From blond ales to IPAs to porters to everything in between, there's guaranteed to be a flavor for you in their impressive line-up of traditional beers that are brewed in-house. This is a perfect place to sit back, relax, play a game or two, and explore some of Murrieta's most delicious and down-to-earth flavors.
If you're a pop culture buff, you'll fit right in at 8 Bit Brewing, a Craftown classic that pays homage to two of life's most simple pleasures: beer, and video games. Whether you're after something light and refreshing or dark and roasty, 8 Bit is bound to have a cleverly-named beer on tap for you to try. The brewery also features countless vintage video game and arcade machines, as well as a full menu of delicious food to explore while you're trying beers.
For families and people with pets, there isn't a better brewery to visit than Solaris Beer & Blending. With its open spaces and wide selection of beer styles to choose from, this new kid on the Murrieta craft brewing block also hosts a variety of fun events, including live music, trivia, game nights, bring-your-own-vinyl night, and more! Add in its space for a few delicious food trucks, and Solaris has everything you need to have a great evening out.
Murrieta's Lager-Than-Life Celebration of Beer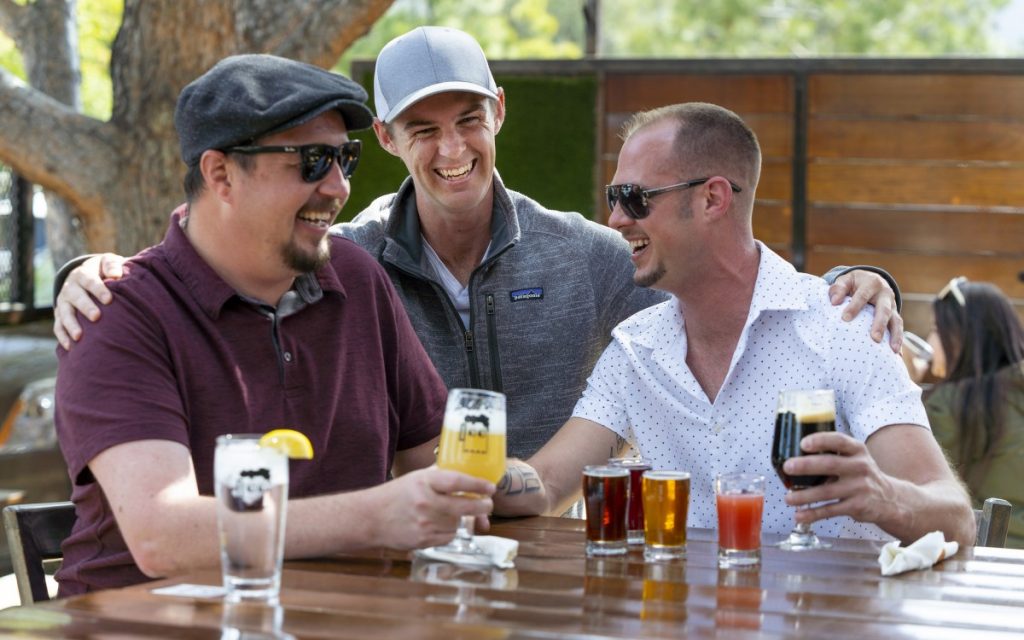 Murrieta plays host to an assortment of unforgettable annual events, but one of our favorites has to be Craft Beer Week, including the Brew Masters Golf Tournament and the Rooted in Nature Craft Beer Festival. Artisan flavors flow during these festivities, all of which are dedicated to the rich tradition of craft brewing in the Murrieta region.
Craft Beer Week is a special celebration of Southwest Riverside County's vibrant craft beer scene, and brings together beer-lovers from all over in pursuit of the finest flavors in the area. Conveniently located in downtown Murrieta, many of the participating breweries are a short walk away from one another, and offer specials and collaborations throughout the week.
The annual Brew Masters Golf Tournament combines two of our favorite hobbies: beer, and golf! This event, one of many during Craft Beer Week, allows attendees to practice their swing in the gorgeous Murrieta sunshine, all while sampling beer, networking and winning prizes.
During Craft Beer Week, you can also head over to the Rooted in Nature Craft Brew Festival for even more delicious craft beer. The festival's proceeds go toward the Santa Rosa Plateau Nature Education Foundation, and offers an impressive array of brews from guest breweries and homegrown brewers who want to showcase their expertise.